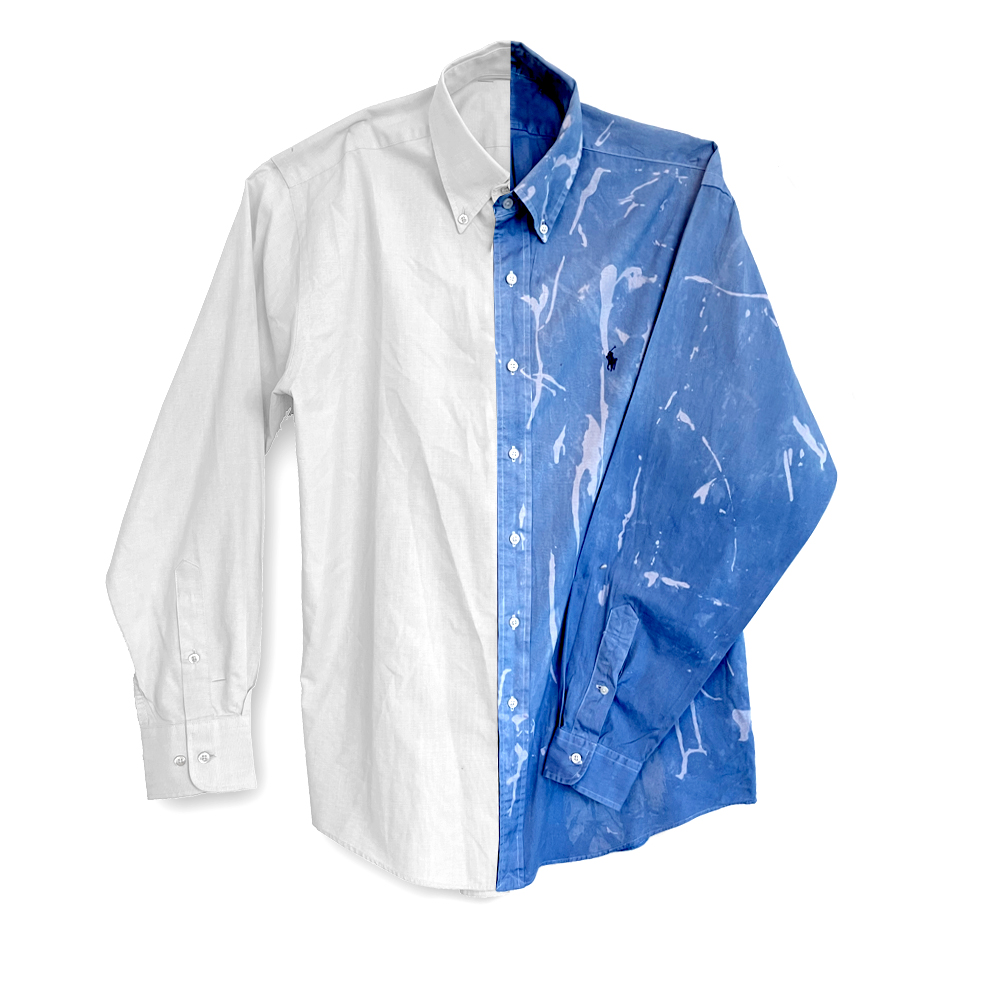 Re-dye service
Dye Your Favorite Clothes: We offer a sustainable, long-life cycle for your cherished garments using natural indigo dyeing techniques. If you have clothing items that have been languishing in your closet, bring them to us!
Every month, we collect your clothes and give them a new lease on life by dyeing them with natural blue indigo. With each dyeing, your garments acquire a deeper blue hue, granting them a second chance to shine.
This initiative ensures that your clothes become part of the circular economy, embarking on a new journey of sustainability. Plus, don't hesitate to bring us clothes with spots or stains – we can work our magic on those too!"
These changes maintain the message's meaning while improving the text's flow and engagement.
Request from us:
We specialize in indigo blue dyeing, and the final result can be influenced by the original color of your fabric. For instance, if you bring navy blue jeans with a dark shade, the transformation may not be as noticeable. Therefore, we kindly request that you bring fabrics with lighter tones.
Please keep in mind that as a natural pigment, indigo dye can gradually fade after multiple washes.
To enhance your experience and keep track of your garments' history, we apply QR codes to your fabric. We also upload photos of the products onto our website, allowing you to monitor their condition and status. This way, you can see how many times they've been dyed or repaired.
Material
Acceptable Materials (YES): Cotton, linen, silk, viscose
Unacceptable Materials (NO): Leather, nylon, polyester, and other synthetic fibers
Please note that materials with waterproof coatings are not accepted.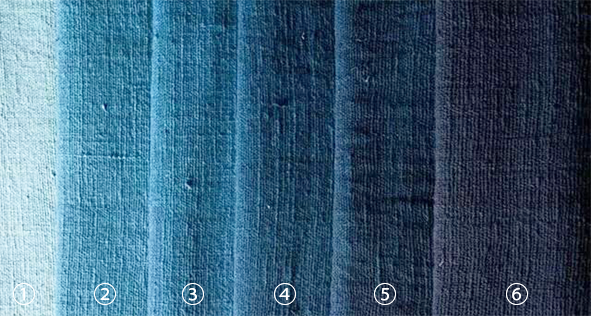 Color 

Our indigo, Persicaria Tinctoria, is one of the indigo plants primarily found in Asia, especially in Japan. It produces a medium intensity of indigo blue compared to Indian indigo (Indigofera Tinctoria) and European indigo (Isatis Tinctoria).
To achieve the desired shade, we typically dip the fabric 2 or 3 times. Due to this process, the resulting blue tone will not reach the dark blue shades (e.g., No. 5 or 6) but will instead have a lighter tone (e.g., No. 3 or 4).
Please note that if you require a darker blue shade, it may incur an extra charge.
Attention: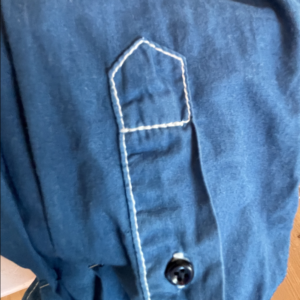 Polyester thread does not absorb the color.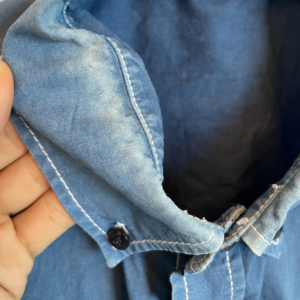 Due to the characteristics of indigo, the collar part of the fabric may fade after repeated use.
Price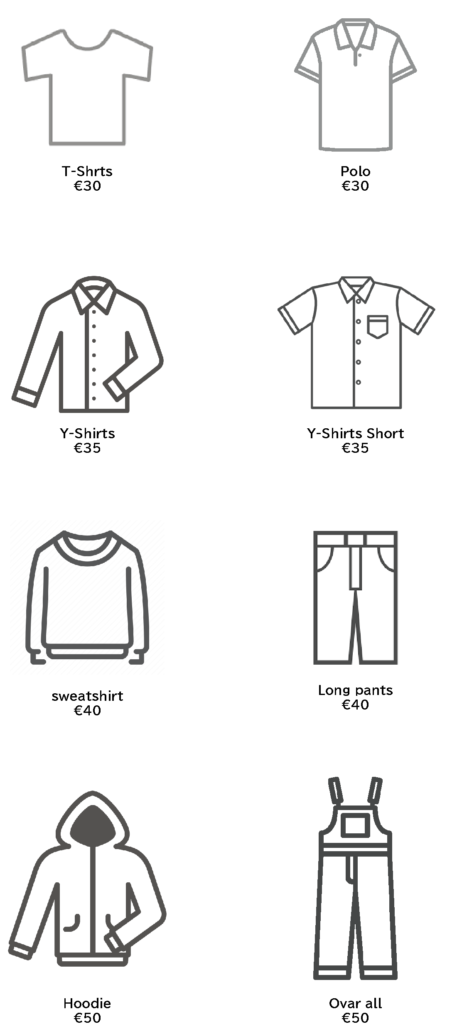 ---