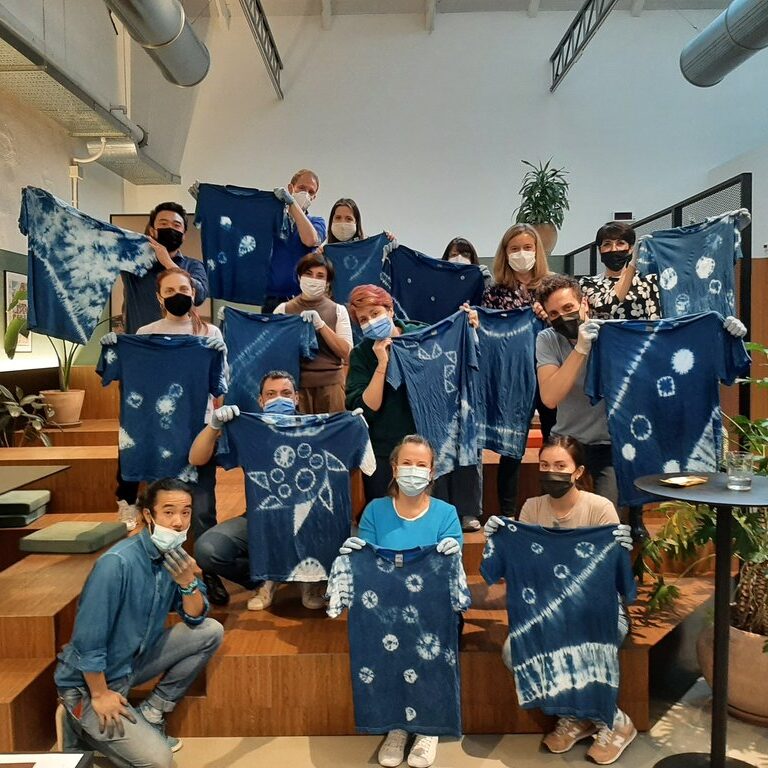 Workshop Shibori
The Shibori is a Japanese manual tie and dyeing technique, one of the oldest dyeing techniques to design on fabric. Principally use cotton fabric and thread for tying.
At the beginning of periodo Edo, Shibori was farmers' family work during their off season and it was for homemade and home use. Some farmers also had their own indigo field and dyed their Shiori works.
On the other hand "Kanoko-shibori" which was made of silk fabric and leaving an embossing texture was also widespread among the rich people in the middle of Edo period.
In our workshop, we apply basic Shibori techniques like;
"Nui" Using needles and thread.
"ITA" Using wood panels to compress.
"MAKI" Using string to wring on fabric.   
Being a basic technique, you can apply Shibori at your home.
---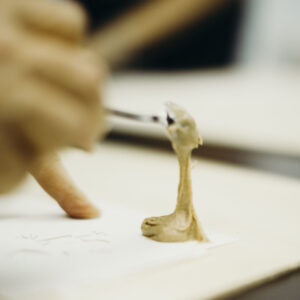 Workshop KATA-zome
KATA is a Japanese traditional dyeing technique using stencil and rice paste which is made from a rice brown. This technique was invented by Japanese artisans to produce more textiles efficiently. And also it makes us express more figurative design than Shibori technique.The paste is 100% organic and eco sustainable.
Keisuke Serizawa is one of the most important textile designers in this field and contribute Mingei movement in Japan.
We already prepared some stencils and you can choose one of them. To practice cutting stencil, we prepare your name in Japanese then try to cut them out. Apply the paste on the fabric using your own stencil. We dry them and dye them.
---
More Info
Our worksop has three sections.
The first section is Theory.
We explain their history of these techniques and basic theory of natural dye, especially indigo.
The second is the application of several techniques on the fabric.
We apply basic techniques during our workshop.
The third is the dyeing section. We use natural indigo pigment for our dyeing.
Duration of the workshop is
Shibori: 2.5 – 3 hours / Min 6 – Max 15
KATA: 3 – 4 hours / Min 5 – Max 12
---